Timber Frame Design Services
They may have a napkin sketch or an elaborate auto cad set of plans that we can incorporate Timber Frame to create the look you want.
Design Services:
We design to fit your style and needs. People come to us with a dream wanting a beautiful timber frame home. We love to help people to achieve that dream, whether it is a small home, a vacation home or large family home of their dreams. They may have pages from a magazine, ¼" scale hand or computer generated plans, or a full set of plans from an architect and we can work with all of these to create the plans and changes that they want.
Design Process:
VISIT THE BUILDING SITE and hand sketch your ideas or take your plans and mark up as needed.
ESTABLISH A WORKING AGREEMENT by signing a Design deposit agreement along with a $5,000 fee.
PREPARE ARCHITECTURAL PLANS that confirm what you like for sizes and style.
CONFIRM PLANS AS DRAWN and proceed to prepare construction drawings.
ENGINEER CONSTRUCTION DRAWINGS and Timber Frame and SIP Shop Drawings
We deliver all custom materials to the job site for your contractor. Upon approval of plans, and the homeowner has a permit, shop drawings for the Timber Frame and SIP's are scheduled into production so the delivery will coincide with the readiness of the contractor. Usually, it takes about 3 or 4 days to erect the Timber Frame and have the walls and roof panels ready to install. Depending on the square footage, this should be a 2 week process. Next, the Anderson E-series windows and doors are the last to arrive to the job site.
In addition, the Quad-Lock can be chosen for a basement/lower level or whole house and is the first to be delivered. Only footings have to be poured to prepare for delivery.
Cougar Creek will take you through this process step-by-step.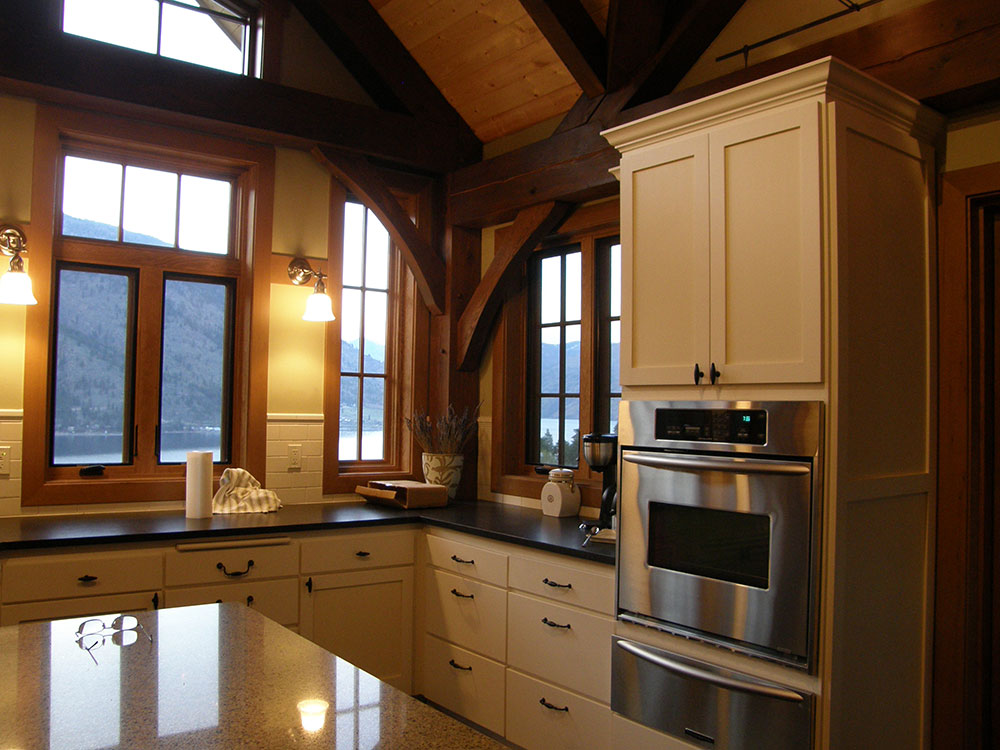 WE ALSO PROVIDE PLANS FOR:
 Individuals and Commercial Projects
Clients existing plans to add Timber Frame Components
Your Architect's plans to add a 3-D dimension look to their design
WE COMMUNICATE WITH OUR 3-D MODELING
See what your future home will look like in detail using 3-D modeling. Our clients love this feature because they can rotate the model to view all angles of interest. These models can be viewed and shared through email or in person based on preference so that you have complete visibility over your future home.
WE PARTNER WITH COMPANIES SUCH AS:
COUGAR CREEK TIMBER FRAME LLC