Superior Quality
Douglas Fir Timbers
Precision CNC Joinery
Each home is custom cut to exact dimensions. Using the latest CNC (Computer Numeric Control) precision cutting technology, all wood is cut precisely to the tenth of a millimeter. This ensures that all surfaces are planed perfectly straight and all joints are perfectly fit. As a result, your home will be as sturdy, reliable, and as sharp looking as possible.
You will work with our experts to decide on the best home design and layout that fits your lifestyle. We will walk you through different home options such as: Full Timber Frame or Hybrids with SIP's(Structural Insulated Panels) and ICF's to create the best quality energy efficient home.
We will also walk you through different types of wood such as Douglas Fir and Cedar along with the different choices for wood processing:
Air-Dried
Kiln-Dried
Radio Frequency Vacuum Kiln-Dried (RFVKD)
With the diverse options available, we are certain we can design a home ideal for your style and needs.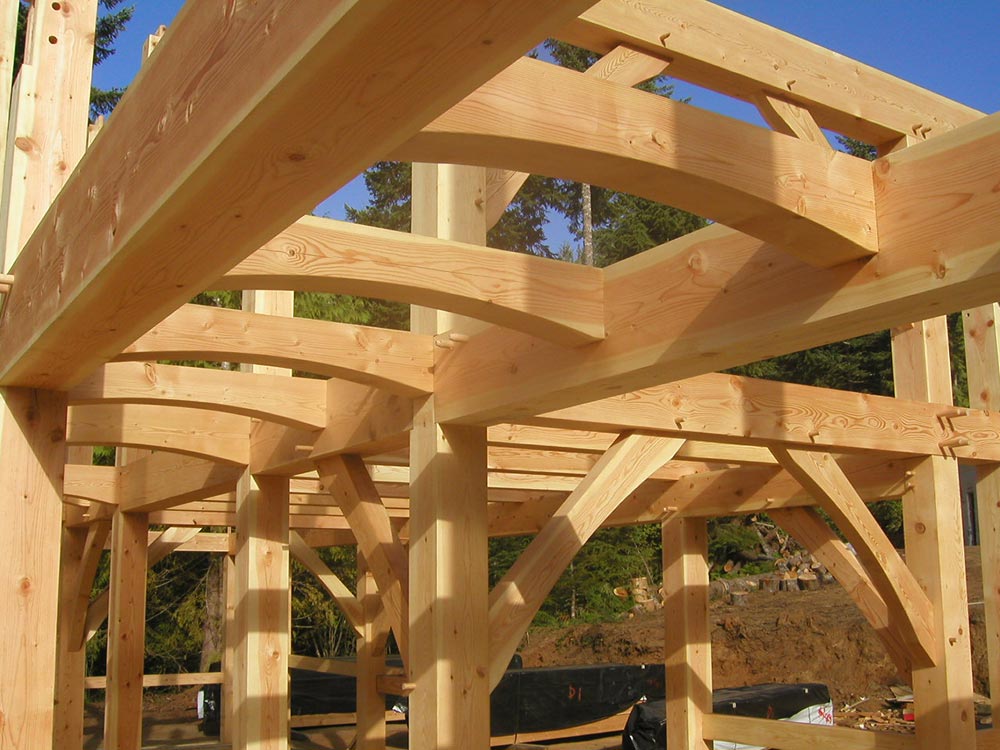 COUGAR CREEK TIMBER FRAME LLC